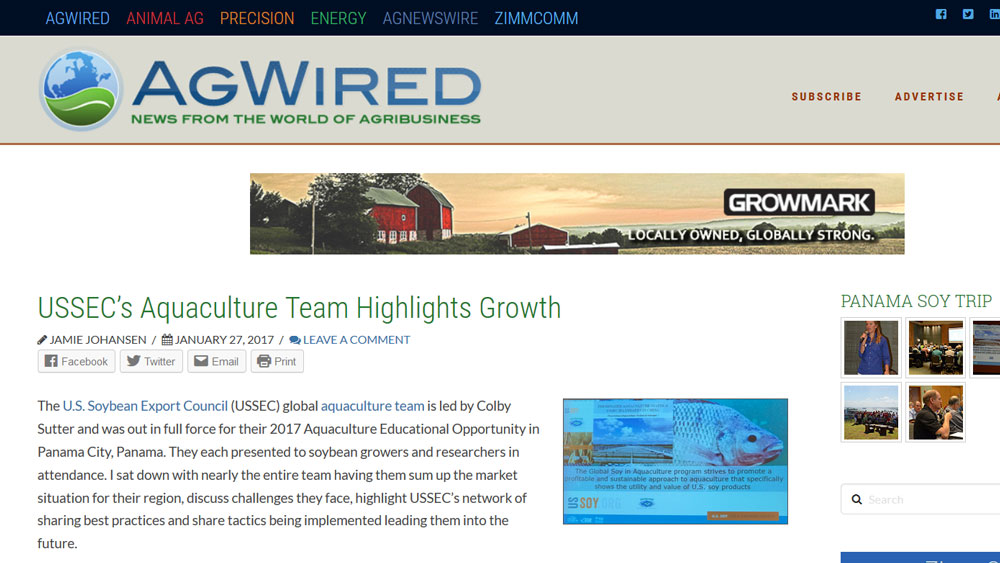 All AgWired publications accept web advertising and offer other promotional opportunities. Custom services are always available.
Banner Advertising and Website Sponsorships:
– Advertising on all websites includes unlimited creative changes and can include extras such as sponsorship of podcasts or e-newsletters, dedicated story posts or event coverage.
– Top and side bar Banners can come in any format with link included. Preferred sizes in pixels: 728×90, 300×90 or 285×90.
Basic rates for web ads:
AgWired homepage rotation – $950/month
Animal, Precision, or Energy – $500/month
All sites – $1400/month
Premier level sponsorship of a website is a 12 month package that includes all of the following:
– Banner ad on homepage with unlimited creative change
– Banner ad in newsletter for website
– 2 dedicated sponsor posts/month, plus posting of all relevant news releases
– Two days of on-site coverage
– Social media sponsored posts (Twitter, Facebook) – 4 times per month
Event sponsorship – industry or client
– Includes photography, audio interviews, web-quality video as applicable and posting on relevant sites
– Sponsor tag with link attached to every event post
– virtual newsroom content post on AgNewsWire promoted to agricultural media
– $1800 per day plus expenses
Additional Services
– Custom podcasts
– Sponsored story posts
– Sponsored social media content
Contact email Clint Underwood for more information or call 850-780-6617.