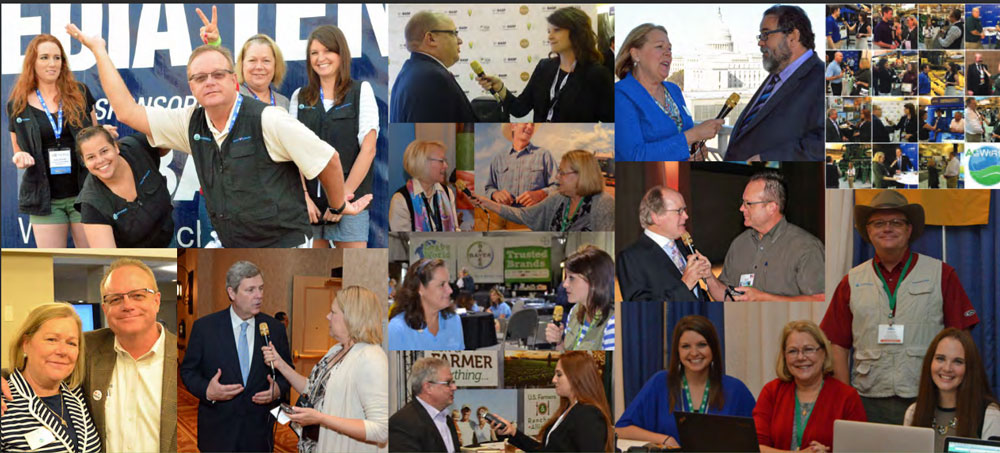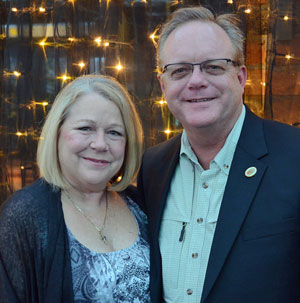 Co-Founders and Partners
Chuck and Cindy Zimmerman – aka @agriblogger and @farmpodcaster – founded ZimmComm in 2004 based on a long career in agricultural communications starting with Florida Farm Bureau in 1984. Both have broadcasting degrees from the University of Florida, they both co-founded what is now known as Southeast Agnet in Florida with partner Gary Cooper and both worked for Brownfield Network. They work together well because they have complimentary skills – Chuck is the technical side while Cindy is the creative. They also have three beautiful daughters and three adorable grandchildren.
In the Office
Clint and Caitlin Underwood – Clint is general manager, handling all business details and contract management for our clients. Caitlin is office manager and Constant Contact communications director. Clint is from southwest Missouri and grew up on a family farm that specialized in Charolais cattle and quarter horses. He and Caitlin have two sons and one daughter and live in Pensacola.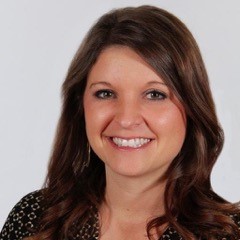 Social Media Director
Jamie Johansen – Jamie is a Missouri native who joined the ZimmComm team in 2012 as a freelance contributor and now has her own business with her sister called Honey Creek Media. She jumps on the agri-blogging highway covering different agricultural events, directs our social media endeavors, and serves as editor for Animal.AgWired. She received her BS and MS in agriculture communications and education at Missouri State University and has a strong background in animal agriculture, primarily in the beef industry. She is married to Kevin who works at the Missouri Cattlemen's Association and they have one daughter, Harper.
Web Design
Robert the Web Guru – We're not going to tell you his last name or where he lives because we want to keep him all for ourselves! Call us selfish, but Robert is our creative genius and we need him to keep making us look good. All of the original graphic art you see on any ZimmComm website, as well as sites built by ZimmComm, came out of Robert's creative mind.