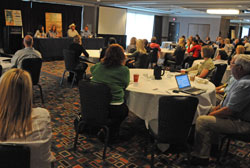 This year's NAMA Boot Camp was another success with good attendance, especially from non-members. Hopefully they'll become members!
I attended and provided some online coverage and of course too photos which you can find here: NAMA Boot Camp Photo Album
If you haven't registered for this year's Trends In Agriculture conference then it's not too late.